Product Description
• Minimal head loss.
• Full bore.
• 100% waterproof.
• Two-way flow.
• No gasket required for installation.
• Breaking pressure exceeds 60 bar.
• Operating temperature between -10ºC and 80ºC.
use
Rubber expansion joints are used to absorb and restore deformations in pipes. Their design allows for longitudinal, lateral and angular movement.
It has minimal head loss, full bore and 100% water resistance.
size
DN: 32-600
operational pressure
Design pressure (bar): 10-16
Surface of the waveform compensating element is rubber, and the inner layer is a sandwich reinforced with several layers of strong fiber or steel tape (wire). A reinforcing sandwich, such as a reinforcing fiber or steel strip (wire), extending to a gelatinlike flange at both ends with a hard steel wire frame inside the flange. The rubber expansion joint has a large displacement compensation ability, can be axial, transverse and angular displacement compensation, noise reduction, vibration reduction and a certain anti-corrosion ability. Its high pressure resistance, good elasticity, large displacement, vibration absorption and noise reduction effect, convenient installation and other characteristics, can be widely used in water supply and drainage, HVAC, fire fighting, compressor, papermaking, pharmaceutical, shipping, water pump, fan and other pipeline systems.
Selection of flexible rubber joint:
Structure diagram
Structure diagram
1. Conventional application temperature of rubber joint is -200~70℃. The instantaneous temperature can reach 115℃, and the service temperature is 70~115℃.
2. Flange rubber joint, in the working pressure and high working temperature (diameter of more than 200, temperature of more than 70℃, working pressure of more than 1.5Mpa), can choose the flange rubber joint equipped with limit device.
3. For the rubber joints connected with flanges, the bolts connecting the flanges should be connected from the inner side of the flange to the two ends of the flange respectively, and the washers or spring washers should be handed in. The bolts should be tightened diagonally gradually.
Rubber joint connected by the live joint should not be replaced at the left and right ends during installation, so as not to cause leakage or damage of the product.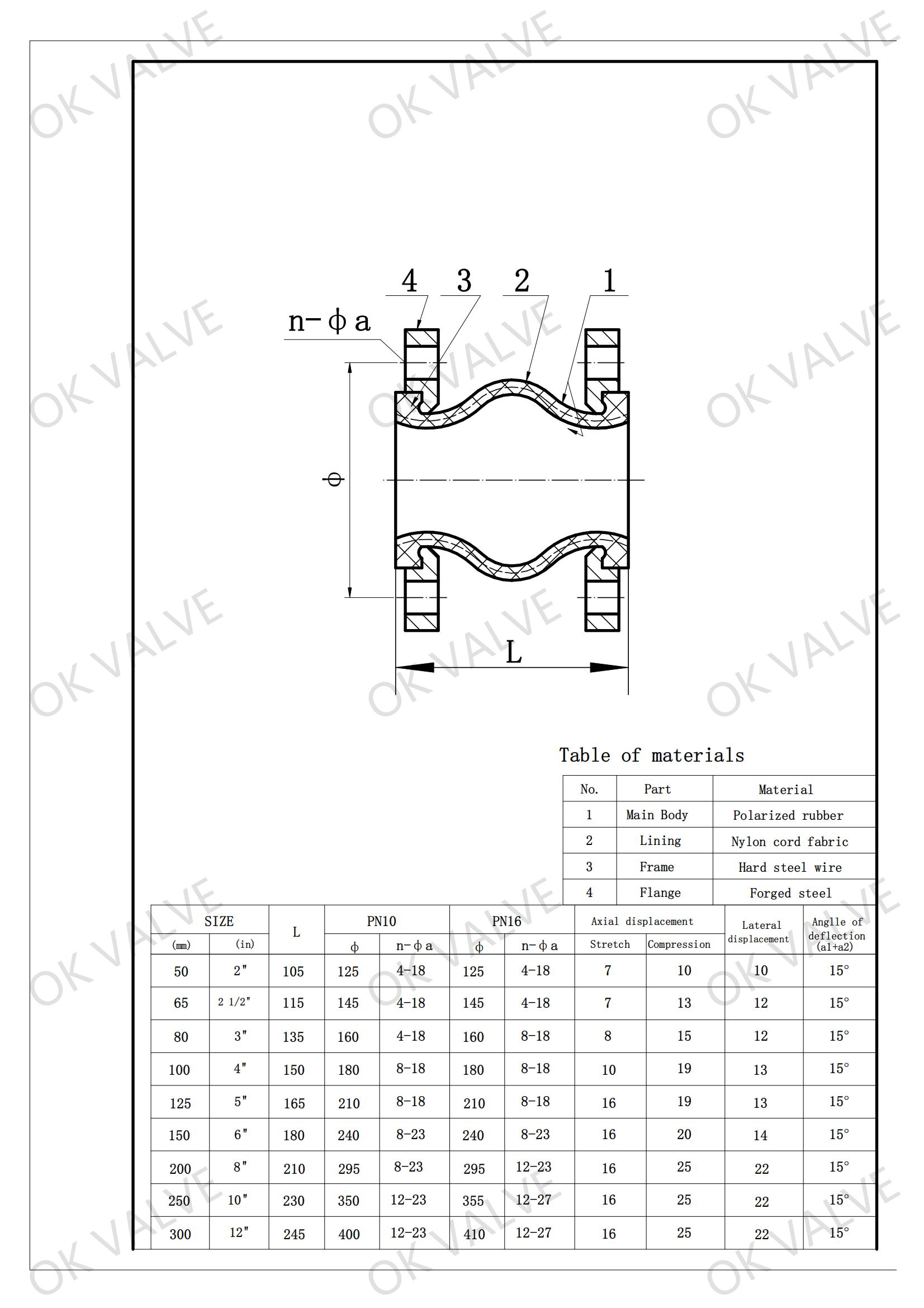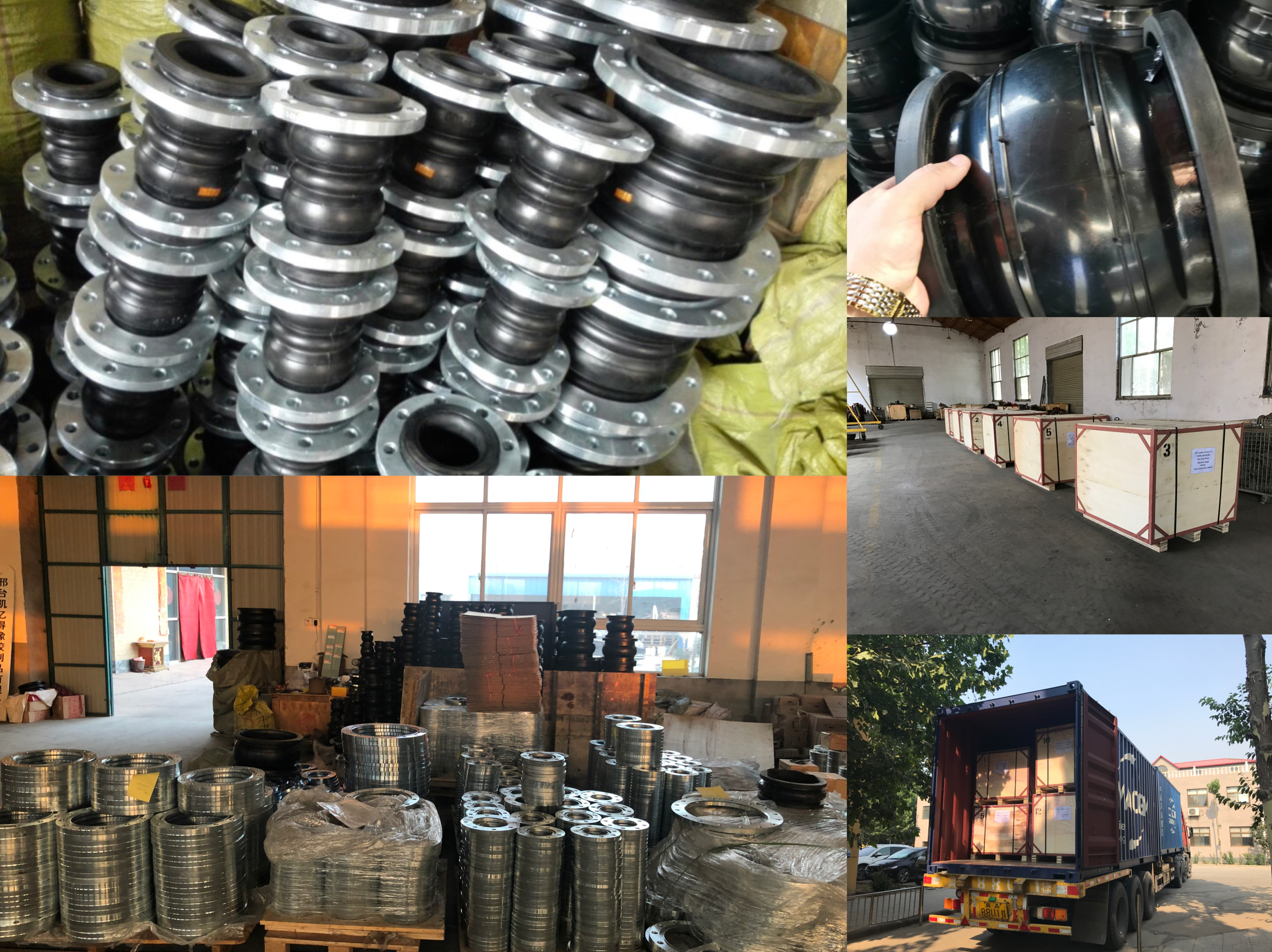 ---
Previous:
BSP Expansion Joint
---